Heart of the Island Chorus
announces new name!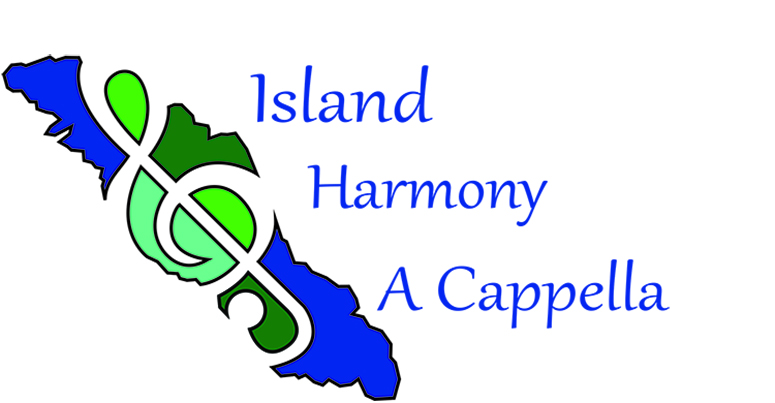 We are thrilled to announce that Heart of the Island Chorus is now officially
ISLAND HARMONY A CAPPELLA.
Over the course of 2019 and into the early Spring of 2020, Heart of the Island members embarked on a journey examining our goals and vision for the future. We are a chorus that has definitely stood the test of time!
Beginning in 1973 when we were chartered as Harbourview Chorus with Sweet Adeline's International, the chorus has enjoyed many successes on the contest stage and in the community. In 2002 the chorus changed its name to Heart of the Island, and for 18 years it served us very well.
2020 we felt was the perfect time to make this exciting change to ISLAND HARMONY A CAPPELLA. Creating a fresh new look with coastal colours highlighting the outline of Vancouver Island, and incapsulating what we do – creating beautiful harmonies in a cappella style. Of course, Covid-19 had other ideas for all of us, but we have remained a solid group of sisters in harmony and embrace what the future has in store.
ISLAND HARMONY A CAPPELLA
Proud members of Region 26
Sweet Adeline's International